115th Fighter Wing 70th Anniversary Kick-Off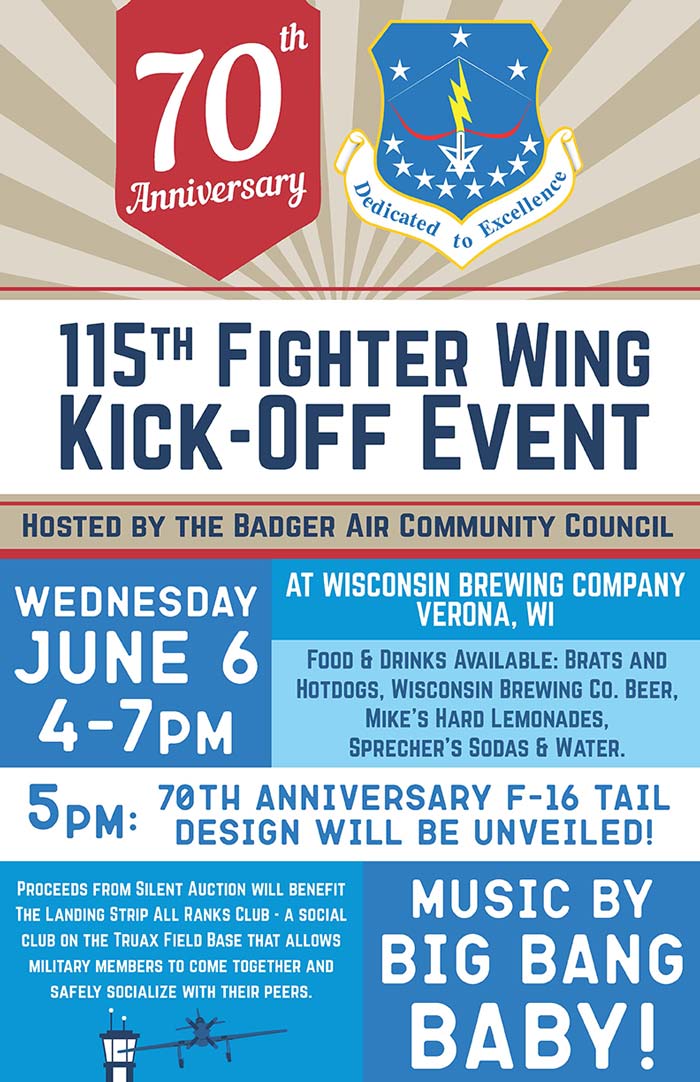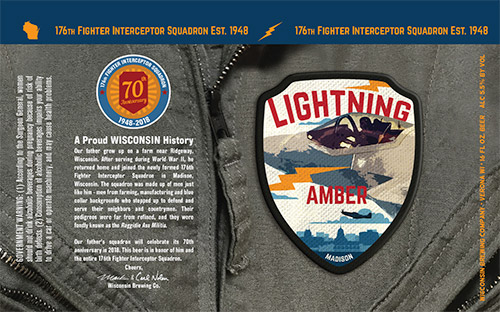 A Proud WISCONSIN History
Our father grew up on a farm near Ridgeway, Wisconsin. After serving during World War II, he returned home and joined the newly formed 176th Fighter Interceptor Squadron in Madison, Wisconsin. The squadron was made up of men just like him men from farming, manufacturing and blue collar backgrounds who stepped up to defend and serve their neighbors and countrymen. Their pedigrees were far from refined, and they were fondly known as the Raggidie Ass Militia. Our father's squadron will celebrate its 70th anniversary in 2018. This beer is in honor of him and the entire 176th Fighter Interceptor Squadron.
Cheers,
Mark & Carl Nolen
Wisconsin Brewing Co.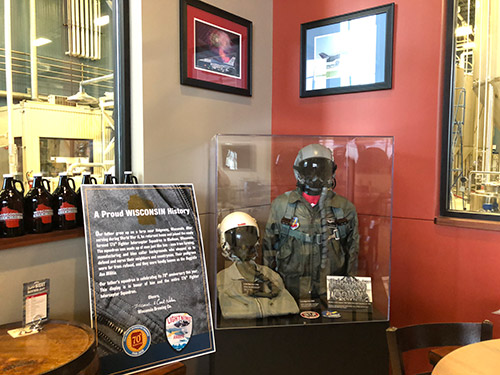 Static display:
Wisconsin Brewing also has a static display in their taproom honoring the legacy of the Fighter Wing. In the corner of the taproom you will find a picture of an F-35 (photoshopped to have the 115th Badger tail flash). In the display case is a picture of Mark & Carl Nolen's father, a pilot with the 176th Fight Squadron and his fellow Airmen, Lt. Col. Bart "BVR" Van Roo's flight suit and helmet (BVR is the 176th Squadron Commander) and BVR's father's flight suit and helmet. (he was also a pilot with the 176th).
For More event information, you can visit our Facebook page.