115th Fighter Wing: Support
What community leaders are saying about the
USAF selecting the 115th Fighter Wing for an F-35 Mission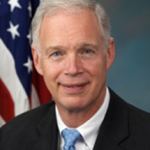 "This is great news for the future of the Wisconsin Air National Guard, the employees of Truax Field, and all of southern Wisconsin," said Sen. Johnson. "I applaud the Air Force for recognizing the strategic importance of our state, and I look forward to Wisconsin playing a major role as the Air Force modernizes and enhances its capabilities to keep America safe and secure."
– US Senator Ron Johnson (R-Wisconsin)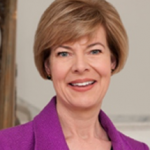 "Congratulations to the dedicated men and women of the 115th Fighter Wing on your selection to be a preferred location for an Air National Guard F-35 squadron. I am pleased that the US Air Force recognized the tremendous strategic, geographic and economic capabilities that Truax offers. The 115th Fighter Wing plays an essential role in protecting the safety and security of Wisconsin and our nation. Having represented and advocated on behalf of the base for more than 17 years in Congress, I am excited about Truax's selection for this new mission and the enduring economic benefit it will provide to our community and the State of Wisconsin."
– US Senator Tammy Baldwin (D-Wisconsin)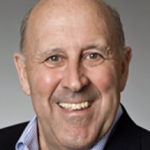 "As governor of Wisconsin, none of my duties brought me more pride than being commander-in-chief of our Wisconsin National Guard. Over the course of our history, and especially since the attacks of September 11th, our National Guard has been asked to make enormous sacrifices. Each time, they have responded with the same professionalism and courage that makes our state and our country so proud. Today's announcement by the United States Air Force of the 115th Fighter Wing being chosen for an F-35 mission is further recognition of their exemplary service and professionalism and a further sense of pride for the Madison community and our state. Congratulations on another job well done!"
– Honorable Jim Doyle, former Governor of Wisconsin (1/6/2003-1/3/2011), former Attorney General of Wisconsin (1/7/1991-1/6/2003)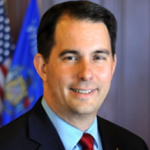 "This is outstanding news for the State of Wisconsin," Governor Scott Walker said. "I commend the Air Force's decision to select Truax Air National Guard Station as the next home for the F-35A Lightning II and the vital mission that the USAF's most advanced fighter aircraft will perform. The Air Force recognized Truax's unrivaled capabilities, meeting or exceeding all the necessary requirements for the mission, and the broad community support for the Wisconsin Air National Guard from the State of Wisconsin, the City of Madison and Dane County in making their announcement."
– Honorable Scott Walker (R-WI), former Governor of Wisconsin (1/3/2011-1/6/2019)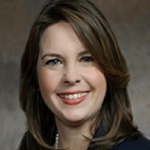 "Congratulations to the Airmen and Airwomen of the 115th Fighter Wing on your selection as preferred location for an F-35 squadron. The Wisconsin Air National Guard is important to the defense of the nation and gives an economic boost to Dane County and the State of Wisconsin."
– State Representative Dianne Hesselbein (D-Middleton)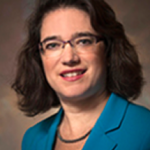 "The men and women who work at the Truax Air National Guard base support our country and our community–their children attend our schools, support our local businesses, live in our neighborhoods, and are an important part of our community. This announcement ensures that the Truax Air National Guard base will continue to be a bedrock of our community. Congratulations and thank you to the men and women of the 115th Fighter Wing."
– State Representative Melissa Sargent (D-Madison)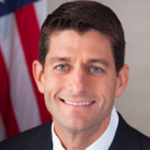 "This is a big day for Wisconsin's military community and the whole region. The Air Force agrees that the great men and women of the Wisconsin Air National Guard are uniquely prepared to host the F-35. This decision boosts the Truax base, which is already such an integral part of the area, and contributes a great deal to our national security.
I want to congratulate all the people in the community who worked tirelessly to make this possible, but most importantly the men and women of the 115th Fighter Wing, who represent us with integrity and excellence every single day."
– Speaker of the House Paul Ryan (R-Janesville)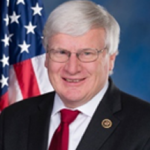 "I commend the Air Force for selecting Truax Field as one of the future homes for the F-35A. This decision confirms our Wisconsin National Guard, the 115th Fighter Wing, possesses the capabilities and strategic location worthy of such an elite fleet.
"Members of the Wisconsin congressional delegation signed a letter in support of Truax Field during the basing selection process, and I applaud the Air Force, Wisconsin National Guard and 115th leadership, Madison and Dane County officials and Gov. Walker for working tirelessly on this move that will benefit our entire state. We're proud that a number of these next-generation fighters will call Wisconsin home!"
– Congressman Glenn Grothman (R, WI-06)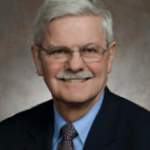 "Congratulations to my former colleagues at the 115th Fighter Wing on your selection to be a preferred location for the Air National Guard F-35 mission. As a former fighter pilot stationed at Truax and as the State Senator who represents the airport and the base, I know the value to the community of hosting the F-35 mission and also the value to the members of the 115th of the community support for that mission. The 115th Fighter Wing's dedication to excellence and the support of our community, helped them rise above the other contenders for this mission. Congratulations!"
– State Senator Mark Miller (D-Monona)